ViertJet Air, the low cost Vietnam airline is soon going to treat Indian passengers to some bikini beauties.
These airlines are run by Nguyen Thi Phuong Thao, a woman entrepreneur, and soon, operations in India would be started. These airlines are termed as "Bikini Airlines" and we are waiting for it now.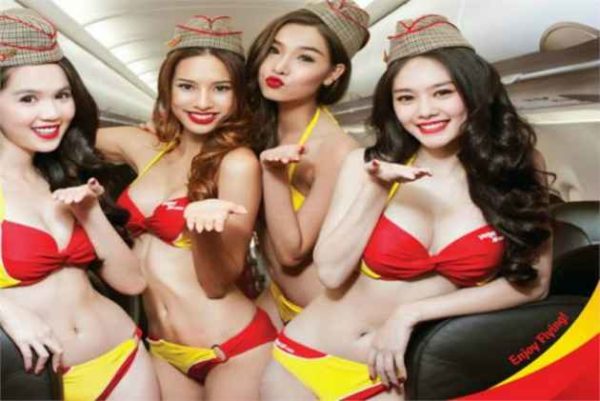 The air-hostesses in these airlines dress up in swim suits and bikinis; this is surely going to be a rare sight. The operations of these airlines would start between the months of July to August in this year itself.
These airlines have gained immense popularity due to their uniform. The flights would operate between New Delhi and Ho Chi Minh City. The frequency of these flights would be around 4 times per week.
However, there are several controversies surrounding these airlines. It is said that in some countries, the airline is not accepted due to the uniform.
Even in India, it is believed that a huge controversy will be created over the uniform.
This is how Twitter reacted;
Expect 100 percent men!